Posted on February 20 2023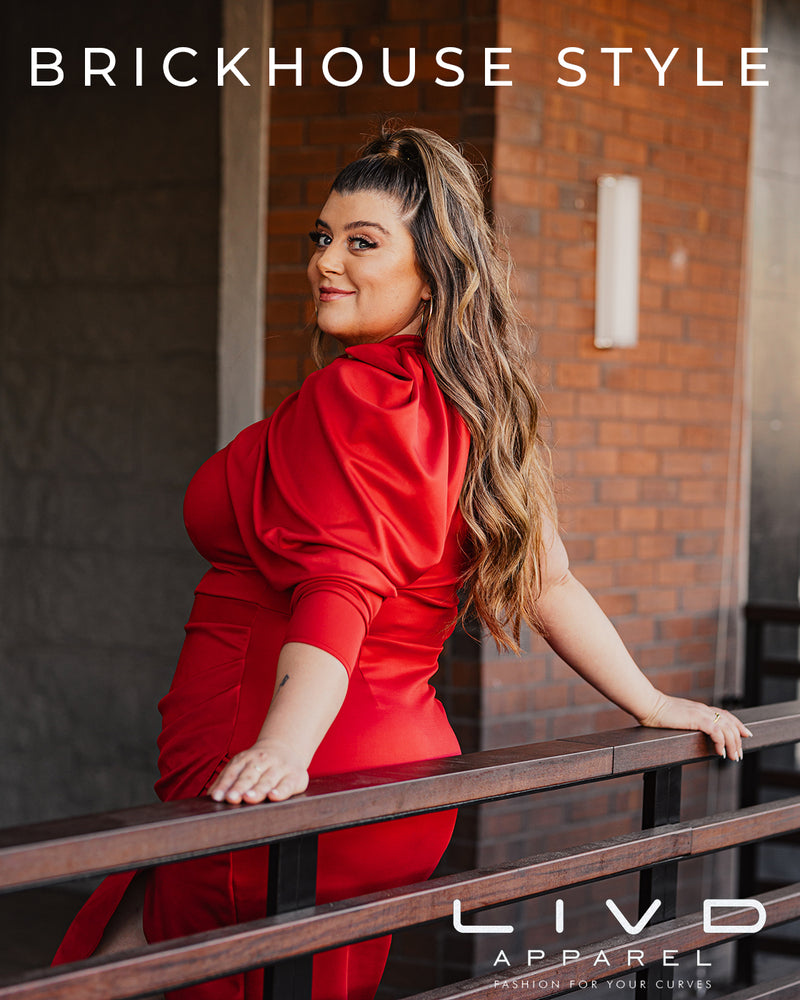 Remember when plus size clothes shopping left you choosing from skinny selections, leaving you with thin chances of finding that special something?! This plus-size brand is on a mission to empower plus-size women to look and feel fabulous! We do this by focusing on 3 things; quality clothing, designs that focus on complimenting curvy bodies, and supporting our local plus-size community. Within this curvy community, you will find styles and fabrics that express the creative and multifaceted woman you are. 
Quality plus-size clothing can be hard to come by (but I bet you already knew that). LIVDapparel.com is a one stop shop for all your fashion needs. From cocktail dresses, up to sizes 4x, that turn heads at every event, to maxi dresses that elevate your everyday look - we have everything in between. You can even shop the style our models are wearing in the photo above by clicking here! We create all our garments with the most ethical approach in mind, paying attention to every detail. We can promise and ensure the quality of our pieces because every design is developed in our local design studios here in Los Angeles. Since we are a family owned operation, there is love and positive intention going into each garment we create. 
We here at L I V D are dedicated to designing beautiful, extended-size garments that are high-quality, bold, and feminine. Our designer and founder, Jim, knows first hand what it's like struggling to find clothing that fits a curvy body. This is why he is fully committed and driven to provide the best quality designs, blocks, and variety within his pieces. He pulls his inspiration from women of all sizes and shapes to create styles that are inclusive and classy. Regardless of age, income, body type, or season - LIVD Apparel has something for all curvy women. 
Jim Lee and family not only recognize the importance of complimenting a woman's curves with beautiful clothing but they also believe in empowering plus-size women from the inside out. LIVD is a plus-size brand that is passionate about the community they serve. They believe that the plus size woman deserves to feel included in the fashion industry and everywhere else they choose to be. This fashion label goes out of their way to create new doors of opportunities for those within the plus size community. We do this through partnerships with body-positive activists and models like Alexa Phelece, nonprofit organizations like Every Body Deserves Love Inc., and by supporting other local plus-size favorites like, The Plus Bus. We are committed to working alongside our community leaders to make a positive impact in our community.
LIVD Apparel is a plus-size fashion brand that stands out from the rest by empowering plus-size women to step into their confidence in all aspects of their lives - not just style. Our goal is to serve a highly ignored woman who we believe derves quality clothing, designs that focus on complimenting curvy bodies, and undeniable community support. We invite you to subscribe to our community!