WHY CAN'T PLUS SIZES GET GOOD AFFORDABLE LEGGINGS!?
Leggings are incredibly comfy and versatile, which makes them work for a variety of occasions.  You could wear them at home sitting on the couch; at the gym working out; or if styled right, even on a night out.
​
But if you're a legging enthusiast, you've probably fallen victim to a bad pair of leggings.
​
You know what I mean.
"Buttery soft" leggings that rip like "wet toilet paper."
Leggings that lose their color after one wash or form dreadful little holes in the inner thigh.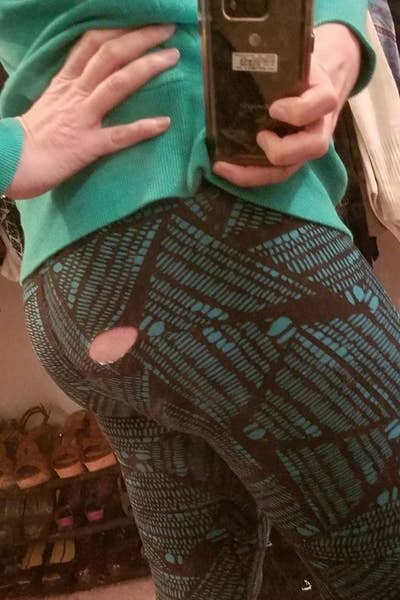 Paula Brown
Paula Brown felt a little draft when dropping her daughter off to school and noticed holes in knees, seams, and the behind. 
And let's not forget the biggest dealbreaker. When your leggings show the world your choice of underwear. Leggings that are not supposed to be see-through can lead to super embarrassing moments.
All of these problems seem to be amplified for plus sizes.
They may be comfortable to the touch or have a cool design
but they definitely don't comfort your mind.
But not all leggings are like this!
You know those favorite pair of leggings that you have to deep dive into your closet or drawers looking for?
Well, these could be your next favorite pair and here's why:
 L I V D leggings are high enough to cover the gut and thick enough to not show your butt. 
Light enough to wear in warmer weather and thick enough for cooler weather.
Holds shape and elasticity pretty well even after multiple washes
Material is amazing, comfortable, and breathable
Very flattering for all body types
Comfortable elastic waistband