Posted on October 27 2020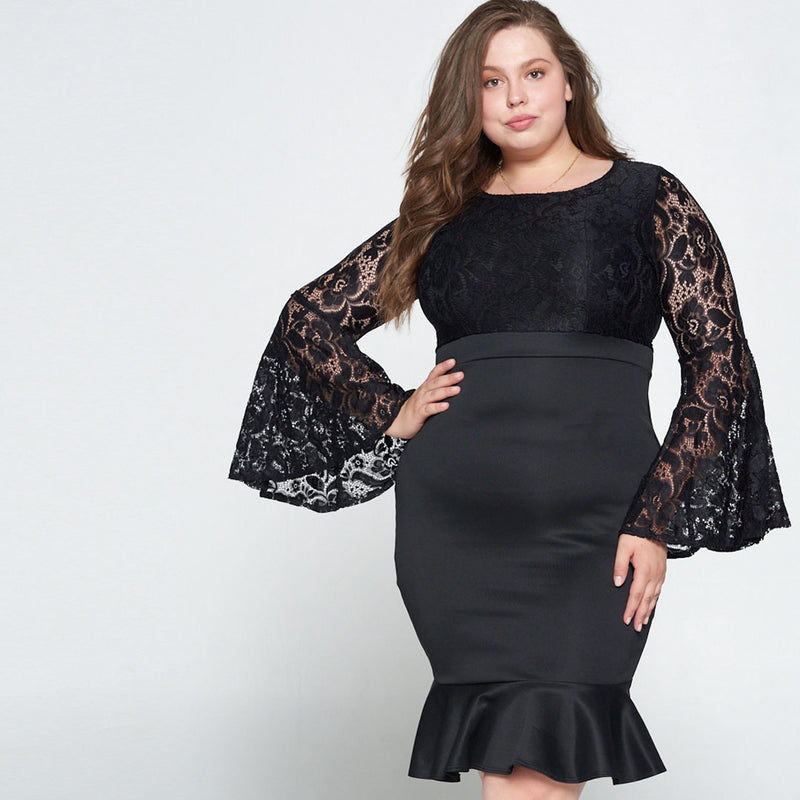 Plus size fashion, which was once shunned into the corner, has now hit the market with a bang. Women are seen celebrating their curves, stretch marks, and weight with confidence like never before whether it is plus size work clothes or trendy fashion clothes. 
Even the fashion runways are beginning to welcome them with open arms,
and plus-size models are proving they don't want to miss out on the limelight.
Fashion is More Positive of Plus Size and Vice Versa:
Gone are the days when plus-sized women used to sit around sulking over their body shape and curves. We have seen a global trend of women accepting their size and body shape with utmost confidence and grace. They are open to experimenting with different fashion styles and trends and don't shy away from experimenting with something new.
There was a time when plus size women could hardly get their favorite outfit in their size. It was near impossible to find a dress that fit well and looked great. Nowadays, we see that fashion chains are now more considerate of all body types and include affordable plus size fashion, so no one feels left out.
So, yes, fashion is becoming more accepting of plus sizes, and plus size women are also more accepting of fashion.
Constructive Role of Social Media
We can thank social media for creating ample awareness and body positivity that has made every woman fall in love with her curves. We can see plus size advocates flaunting the covers of magazines and promoting trendy plus size fashion. 
Several famous plus-size models have garnered a massive following of supporters who believe in loving their bodies no matter what size.
@luxepluslifeblog in L I V D's short sleeve maxi
Online Stores Stocking Up
Since many women prefer online shopping, online stores are stocking up on affordable plus size fashion that curvy shoppers can make a statement with. Stores know that plus-size women don't want to miss out on all the fun and simply want something that compliments their size. It is plus size cocktail dresses, plus size work clothes or plus size leggings, the availability has improved.
There Is Still Room to Improve
There are still quite a few loopholes that need to be fixed when it comes to plus size fashion and fashionable plus size dresses. Let's look at them in detail:
Consistent sizes:

There needs to be consistency in the sizes as they vary from one brand to another. A lady may be an XL in one brand and XXXL in another. This variation in sizes makes it hard to shop.
More styles:

When it comes to style and variety, fashion outlets offer plus size women very limited options. Brands need to offer more styles and options to women of all sizes.
Facilitate: Clothing stores should have a separate section dedicated to plus-sized clothing so that women can easily shop for their required size without any hassle.
Plus-Size Fashion Is Here To Stay
We can surely see body positivity gaining popularity and plus size women loving their curves. Even though fashion brands are catering to plus sized fashion, they are still far from perfect. With a little improvement and effort in the right direction, plus size fashion will rule the world and the hearts.